Fine Wine

$89
Classic Burgundy Fabric Suspenders
Created in a rich burgundy hue, these elegant suspenders are the ideal companions to a dark suit, khaki pants, or even denim. They feature brown leather detailing as well as gold hardware and clips for added versatility. Soft blended fabrics cut at the perfect width ensures a modern look perfect for casual or formal wear. We think they're the ideal accessory for adding a hint of color to a business suit.
JJ suspenders are designed for heights between 5'2 and 6'2. If they don't fit perfectly - return them within 15 days for a full refund.
Features & Sizing
Designed for heights between 5'2 and 6'2. If they don't fit perfectly—return them within 30 days for a full refund.
Includes interchangeable clip and button attachments (with sewing kit) so you can wear them with any pants
Suspender width = 1.15" fabric
Classic Y-back design, authentic leather detailing
Ships in charming craft white box for easy storage
Free Shipping & Returns
We offer free shipping on all orders. If you aren't 100% happy, you can send them back for a full refund. We also have international and express shipping options.
Read more about shipping >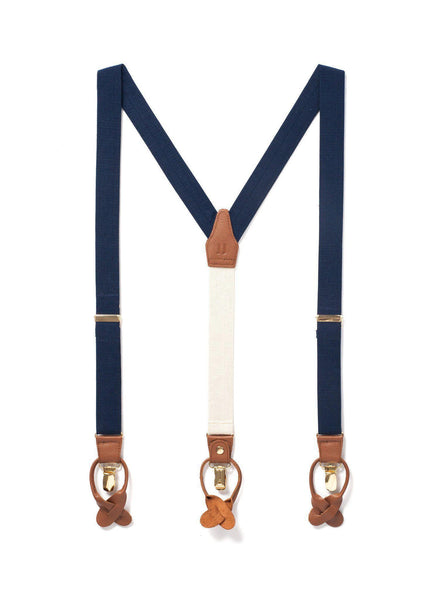 Navy Tides - Classic Navy Suspenders
$89
---
Timeless, versatile and dapper—that's how we describe these suspenders. Boasting a navy, cream, caramel and...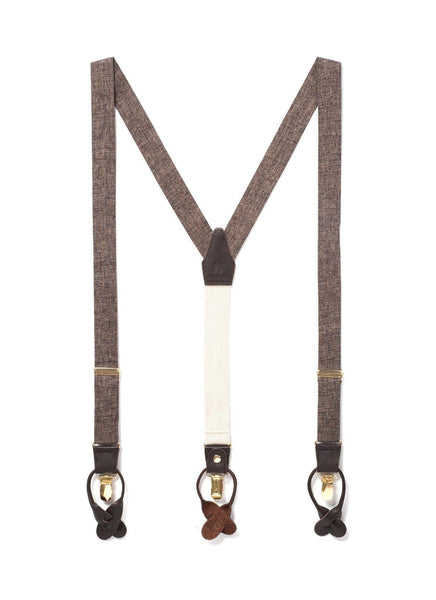 Autumn Harvest - Classic Brown Suspenders
$89
---
We've taken inspiration from autumn and its rich hues with these suspenders. Woven, cocoa-hued straps...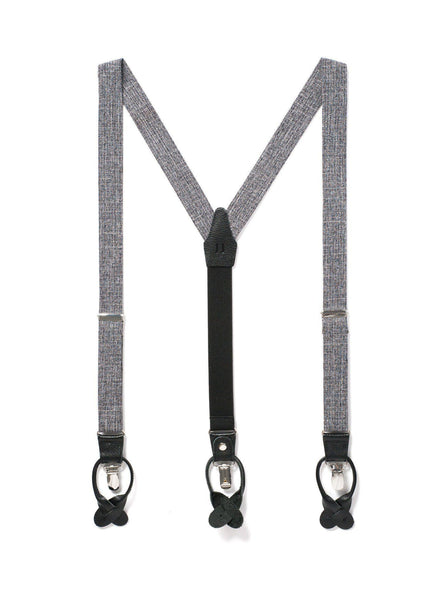 Cobblestone Cruiser - Grey Suspenders
Sold Out
---
This pair is all about texture. With contrasting grey, white, and black colors, these suspenders...