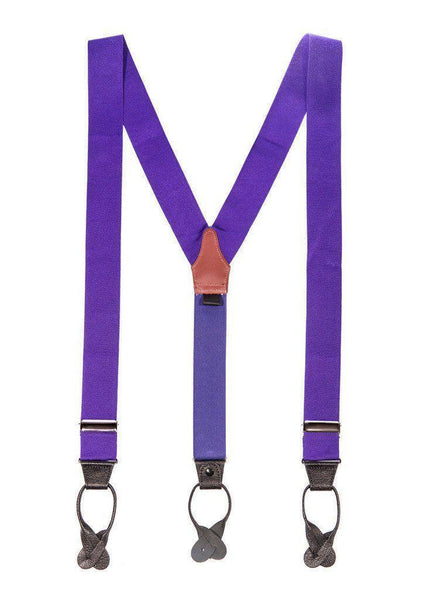 Purple Haze - Formal Purple Suspenders
Sold Out
---
While these suspenders might feature a formal, conservative width and elegant leather detailing, their bright...
Ink Blot - Spotted Red & Navy Suspenders
Sold Out
---
These bright red suspenders feature a playful twist in the form of little navy blue...
Mellow Yellow - Classic Yellow Suspenders
Sold Out
---
These quirky yellow suspenders are great for adding a pop of unexpected color to your...
Suspenders for every occasion
Whether you're purchasing for a wedding, or are hoping to refresh your personal style, our suspenders for men are perfect for any occasion. Choose from skinny, leather, classic or formal styles to get started. Need help discovering which suspender style is right for you? Check out our style guide for inspiration.